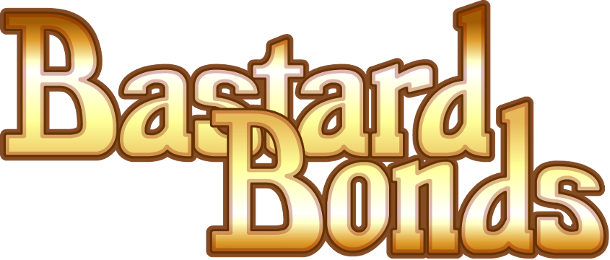 Available Now!
Content Guide
Nudity
Sex
Violence
Illustrated partial
Pixelated full frontal
Mentioned, not depicted
Non-realistic, blood
Bastard Bonds is now available on Steam! Leave a positive review if you enjoyed the game!




Unzip patches to the install directory and overwrite all files. Steam versions patch automatically.

As a citizen of the nation of Crest, you've found yourself bound and subject to the whims of your country's laws, convicted and consigned to a distant penal colony, from whence none return.
Are you being mistakenly blamed for a theft, or are you a serial killer who finally got sloppy enough to get caught? Will you throw yourself at the court's mercy, or keep your own counsel? Is this justice, or a farce, and once you are interned, how far will you go to regain your freedom? Surrounded by convicts, can you trust anyone at all? These are your questions to answer.
Bastard Bonds is a fast-paced tactical RPG with a very high degree of customization. A near-endless variety of convicts can be created with the provided template manager, and character appearances can be fully modded. The game features over 200 unique in-game locations, hundreds of unique character and monster sprites, forty plus hours of content, and a moody original soundtrack composed by the talented Peter Olson.

Bastard Bonds is ©Bigfingers 2013-2016